About
Dr. Dana C. Avey, MS, MA, DBH, LMFT, BC-TMH, ADS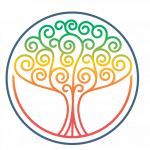 With two decades of experience working in the field of behavioral health, I am currently practicing as a Colorado, Georgia, Florida, Arizona, New Mexico, Vermont, Oklahoma, Iowa,  Idaho and South Carolina licensed marriage and family therapist (LMFT) based in the Colorado Springs, CO area.
Presently, I specialize in the treatment of adults – individuals and families – from person-centered, holistic approach.
Implementing a very tailored approach, commonly used therapies include:
Cognitive Behavioral Therapy
Interpersonal Social Rhythm Therapy
Dialectical Behavioral Therapy
Solution-Focused Therapy
Psychodynamic Therapy
Schema-Focused Therapy
Somatic Therapy
Clinical specialty includes a focus on the following:
Mood disorders (Depression, Bipolar Disorder)
Anxiety Disorder
Thought disorders (Schizophrenia, Schizoaffective Disorder)
Personality Disorders (Borderline Personality, Narcissistic Personality, etc.)
General life transitions/ struggles – job change, break-ups, motherhood, etc.
Family Conflict Resolution
In addition to being a Licensed Marriage & Family Therapist (LMFT), I am also a Board Certified Telemental Health provider (BC-TMH), and AcuDetox Specialist (ADS).
My pronouns are she / her / hers.
My Values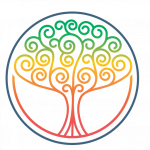 I believe that individuals possess the power to change and evolve.
I believe individuals deserve informed choice and advocacy in being linked with treatment options they prefer.
I believe in research and evidence-based approaches, along with consultations with experts in the field and ongoing training to increase knowledge base.
I believe in being reliable, consistent, and committed while implementing individualized services, recognizing that every individual has their own unique needs and timetable.
I believe in social justice and community action in support of marginalized populations, and this practice is a safe space where violence, racism, and bigotry will not be tolerated.
I believe all individuals are limitless.