Resources
Here you will find people/places/things I'm loving to help guide you on your wellness journey toward FULFILLMENT.
---
Articles Featuring Dr. Dana C. Avey, LMFT
Why You Need to Stop Texting Your Partner Immediately: https://shesaid.com/stop-texting-partner-immediately/
Why Connecting with Others is Important?: http://thriveworks.com/blog/connecting-others-important/
11 Science-Backed Ways to Form a Closer Bond With Your Partner: https://www.bustle.com/p/11-science-backed-ways-to-form-a-closer-bond-with-your-partner-15919130
---
The Relationship Repair Game
Relationship help needed at home or work? Practice effective communication and address relationship conflict at home/work with the Relationship Repair Game.
I use these cards with clients in session to address communication and conflict resolution for a variety of interpersonal relationships!
---

doTERRA – Therapeutic Grade Essential Oils
Have you given doTERRA Certified Pure Therapeutic Grade Essential Oils a try? These potent essential oils are derived from seeds, bark, stems, roots, flowers, and other parts of plants. They can be utilized aromatically, topically, and internally for numerous health benefits. Check out the video below for more information!
Get doTERRA CPTG essential oils here!
---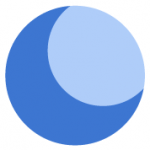 Tuck
Tuck offers everything you need for a great night's sleep by offering evidence-based sleep health information, news, and unbiased product reviews.  https://www.tuck.com/
---