Resources
Here you will find people/places/things I'm loving to help guide you on your wellness journey toward FULFILLMENT.
---
The Relationship Repair Game
Relationship help needed at home or work? Practice effective communication and address relationship conflict at home/work with the Relationship Repair Game.
I use these cards with clients in session to address communication and conflict resolution for a variety of interpersonal relationships!
---
Find it in Everything
This little gem is filled with uplifting photos of hearts found in both the most interesting and mundane places. I like the gentle reminder she puts forth, electing to focus on the heart – "a symbol of goodness" (Barrymore, p. vi) in her everyday world.  She expresses her desire to #FindItInEverything, but the message transcends just hearts; find 'it'  – whatever 'it' is (goodness, love, etc.) in whatever surrounds you.  Barrymore, D.  (2014). Find it in Everything – Photographs by Drew Barrymore. New York, NY:  Little, Brown and Company.
---
Man's Search for Meaning
This classic bestseller was first published in Austria in 1946 and provides an account of years Dr. Frankl endured while being held in Nazi death camps. The story details his day to day existence, yielding a message of faith; finding meaning and maintaining faith in such was critical to his survival.
"Once an individual's search for meaning is successful, it not only renders him happy but also gives him the capability to cope with suffering" (p. 163). Frankl, V. E. (1984). Man's Search for Meaning. Boston, MA: Beacon Press.
---
Listography
Dealing with anxiety? One technique that works for many is to engage your mental energy and direct it somewhere besides the focus of your stress and worry. Sometimes you just need your mind to simply focus on something, anything. This book can be used as a helpful tool because it gives you a multitude of interesting headings for you to make lists of particular things. Some examples include: Places I've Lived, Things You'd Like to Change About Yourself, Favorite Books, Things You Love and Despise, and Guilty Pleasures – just to name a few! You might just be surprised at how quickly this can reduce your anxiety levels. Nola, L. (2007). Listography: Your Life in Lists. San Francisco, CA: Chronicle Books LLC.
---
doTERRA – Therapeutic Grade Essential Oils
Have you given doTERRA Certified Pure Therapeutic Grade Essential Oils a try? These potent essential oils are derived from seeds, bark, stems, roots, flowers, and other parts of plants. They can be utilized aromatically, topically, and internally for numerous health benefits. Check out the video below for more information!
Get doTERRA CPTG essential oils here!
---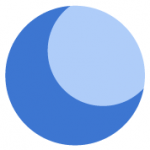 Tuck
Tuck offers everything you need for a great night's sleep by offering evidence-based sleep health information, news, and unbiased product reviews.  https://www.tuck.com/